Management Team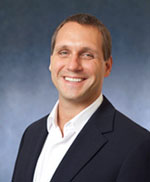 Dr. Westphal is a co-founder and Partner of Longwood Fund. Dr. Westphal was co-founder, CEO, and lead investor of six biotech companies that have completed IPOs: Momenta (NASDAQ: MNTA), Alnylam (NASDAQ: ALNY), Acceleron (NASDAQ: XLRN), Sirtris (NASDAQ: SIRT; acquired by GSK), Verastem (NASDAQ: VSTM), and Flex (NASDAQ: FLKS). He co-founded two additional companies that completed IPOs: Concert Pharmaceuticals (NASDAQ: CNCE) and Ovascience (NASDAQ: OVAS). He also cofounded Alnara (acquired by Lilly), and Axial (private). Companies co-founded by Dr. Westphal have developed and received FDA approval for important drugs, including the largest-selling heparin in the US, and a therapy for MS; and several experimental medicines: for cystic fibrosis (phase 3), for currently incurable cancers (phase 3), for serious inflammatory disorders (phase 2), and for serious neurological illnesses such as ALS, MS, and Charcot Marie Tooth (phase 2). In addition, these companies have created substantial shareholder value and aggregate, sustained market capitalizations of over $12 billion. Companies co-founded by Dr. Westphal have created roughly 1,000 good jobs in the Boston area.
Dr. Westphal was appointed to the BIO Emerging Companies Section Governing Board and serves on the Board of Fellows of Harvard Medical School, the Board of Overseers of the Boston Symphony Orchestra, and is a member of the Boston Commercial Club. He earned his M.D. from Harvard Medical School and Ph.D. in genetics from Harvard University and he graduated with a B.A. summa cum laude and Phi Beta Kappa from Columbia University. Dr. Westphal has been the lead or senior author on several patent applications and scientific papers in leading journals such as Cell, Nature and Nature Genetics. Dr. Westphal has been featured in the media, including on '60 Minutes', CNN, an ABC News Special hosted by Barbara Walters, and as the subject of a Fortune cover article.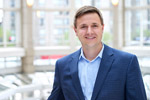 Rob Hadfield joined Flex Pharma from Cooley LLP, where he was an attorney in the firm's business department. At Cooley, Mr. Hadfield represented companies in their public company reporting compliance obligations, venture capital financings, mergers and acquisitions and general corporate matters. Previously, Mr. Hadfield was corporate counsel at Kiva Systems prior to its acquisition by Amazon. At Kiva, Mr. Hadfield was part of a two person legal team responsible for managing all legal aspects of the company's business. Prior to law school, Mr. Hadfield was a financial analyst in the health care investment banking group of SG Cowen.
Mr. Hadfield holds a B.S. degree in finance from Providence College, and a J.D. from the Georgetown University Law Center.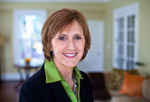 Prior to joining Flex Pharma, Ms. Lindemann served as Chief Operating Officer at DAVIDs TEA Inc. Ms. Lindemann also spent 19 years at Starbucks where she held several leadership roles including Senior Vice President, Starbucks Foodservice, SVP US Business Operations, and SVP International Operations, Store Development and Global Business Systems. She has been a Director of Cambia Health Solutions, Inc. since June 2009.
She is a graduate of the University of Santa Clara.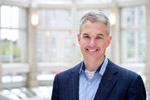 John McCabe joined Flex Pharma from ARIAD Pharmaceuticals, where he was Vice President and Chief Accounting Officer. Previously, he served as Vice President and Corporate Controller at Charles River Associates, where he was responsible for all aspects of global financial accounting, planning, and reporting. Prior to Charles River Associates, he was Director and strategic business unit Controller at Biogen Idec, managing all accounting and government pricing functions for the U.S. commercial business, including Avonex, Tysabri, and Rituxan. Mr. McCabe started his career at Arthur Andersen & Co., where he advanced to an Audit Manager and he later held financial positions at two technology companies.
Mr. McCabe holds B.S. degrees in accounting and management information systems from Babson College, and an M.B.A from the University of Massachusetts at Amherst.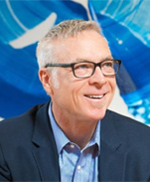 William K. McVicar, Ph.D., brings to Flex Pharma approximately 30 years of clinical development experience, most recently serving as Chief Scientific Officer at Inotek. Prior to joining Flex Pharma, Dr. McVicar served as Executive Vice President of Pharmaceutical Development, Chief Scientific Officer, and President during his tenure at Inotek. As Vice President of Development Operations at Sepracor, he oversaw the development, FDA review, and approval of multiple NDAs and SNDAs, including BROVANA®, XOPENEX MDI®, and XOPENEX's pediatric approval, which were each approved in a single 10-month review cycle. Prior to Sepracor, Dr. McVicar held various positions of increasing responsibility at Sandoz, Novartis and Rhone Poulenc Rorer.
Dr. McVicar earned his B.S. in Chemistry from the State University of New York College at Oneonta and his Ph.D. in Chemistry from the University of Vermont.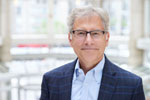 Dr. Wessel is our Chief Medical Officer and a board certified neurologist with extensive drug development experience, including serving as the medical lead for three products approved in United States: RAZADYNE at Johnson & Johnson , LUNESTA at Sepracor, Inc. and AMPYRA at Acorda Therapeutics, Inc.
Prior to joining Flex Pharma, Dr. Wessel was an independent consultant to several biotechnology and large pharmaceutical companies, including Concert Pharmaceuticals, Inc., Alkermes plc, Sanofi SA and Novartis AG. Previously, Dr. Wessel was the Chief Medical Officer of Acorda Therapeutics, Inc. from November 2008 until September 2011. Between March 2002 and October 2008, Dr. Wessel was employed in various leadership positions at Sepracor, Inc., including Senior Vice President of Clinical Research. Before joining Sepracor, Dr. Wessel worked on several CNS projects at Janssen Pharmaceuticals in Europe and the U.S. Before working in the pharmaceutical industry, Dr. Wessel held several academic and research positions.
Dr. Wessel received his M.D. from the University of Munich School of Medicine and completed his Ph.D. in experimental neurobiology at the Max-Planck-Institute for Psychiatry in Martinsried, Germany. He completed his residency in neurology at New York Hospital and Memorial Sloan-Kettering Cancer Center (Cornell University Medical Center).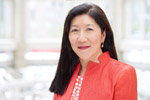 Ms. Woo brings to Flex Pharma 20 years of experience in investor relations, biotechnology and pharmaceuticals, previously serving as Vice President of Investor Relations for Biogen Idec for 12 years and investor relations consultant to Ironwood Pharmaceuticals and Cubist Pharmaceuticals. During her tenure at Biogen Idec, Ms. Woo managed investor communications through several critical periods, including the overturning of Avonex® orphan drug exclusivity, the Tysabri® suspension and re-introduction, and the proxy battles with dissident shareholder activist, Carl Icahn. Prior to business school, Ms. Woo was a financial analyst in the investment banking group of Lehman Brothers.
Ms. Woo earned an M.B.A. from The Kellogg Graduate School of Management, and graduated summa cum laude and Phi Beta Kappa with bachelor degrees in biochemistry and history from the University of California, Berkeley.