Management Team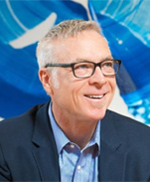 William K. McVicar, Ph.D., was appointed CEO in July 2017 after joining Flex Pharma in April 2017 as President of Research & Development. Dr. McVicar brings to Flex Pharma approximately 30 years of clinical development experience. Prior to joining Flex Pharma, Dr. McVicar served as Executive Vice President of Pharmaceutical Development, Chief Scientific Officer, and President during his tenure at Inotek. As Vice President of Development Operations at Sepracor, he oversaw the development, FDA review, and approval of multiple NDAs and SNDAs, including BROVANA®, XOPENEX MDI®, and XOPENEX's pediatric approval, which were each approved in a single 10-month review cycle. Prior to Sepracor, Dr. McVicar held various positions of increasing responsibility at Sandoz, Novartis and Rhone Poulenc Rorer.
Dr. McVicar earned his B.S. in Chemistry from the State University of New York College at Oneonta and his Ph.D. in Chemistry from the University of Vermont.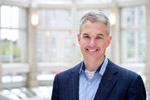 John McCabe joined Flex Pharma from ARIAD Pharmaceuticals, where he was Vice President and Chief Accounting Officer. Previously, he served as Vice President and Corporate Controller at Charles River Associates, where he was responsible for all aspects of global financial accounting, planning, and reporting. Prior to Charles River Associates, he was Director and strategic business unit Controller at Biogen Idec, managing all accounting and government pricing functions for the U.S. commercial business, including Avonex, Tysabri, and Rituxan. Mr. McCabe started his career at Arthur Andersen & Co., where he advanced to an Audit Manager and he later held financial positions at two technology companies.
Mr. McCabe holds B.S. degrees in accounting and management information systems from Babson College, and an M.B.A from the University of Massachusetts at Amherst.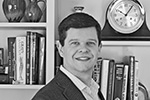 Dr. Short brings to Flex Pharma 15 years of experience and a diverse skillset across many disciplines including biotechnology, small molecule discovery, pharmacology, translational research and early clinical development. Prior to joining Flex Pharma Dr. Short was Sr. Director of Research at Zalicus and CombinatoRx responsible for the execution of research and early development including discovery, nonclinical development and translational research involving novel calcium and sodium ion channel blockers. Throughout his career in the biotechnology sector, Dr. Short has led research programs across multiple indications including oncology, inflammation, anti-infectives, wound-healing, pain and neural signaling.
Dr. Short earned both Ph.D. and bachelor degrees in Chemistry from the University of Virginia. He performed his post-doctoral studies in the lab of Nobel laureate Jack Szostak focusing on developing innovative technology to profile proteome-wide protein-protein interactions.