Board of Directors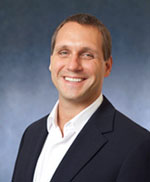 Dr. Westphal is a co-founder and Partner of Longwood Fund. Dr. Westphal was co-founder, CEO, and lead investor of six biotech companies that have completed IPOs: Momenta (NASDAQ: MNTA), Alnylam (NASDAQ: ALNY), Acceleron Pharmaceuticals (NASDAQ: XLRN), Sirtris (NASDAQ: SIRT; acquired by GSK), Verastem (NASDAQ: VSTM), and Flex (NASDAQ: FLKS). He co-founded two additional companies that completed IPOs: Concert Pharmaceuticals (NASDAQ: CNCE), and OvaScience (NASDAQ: OVAS). He also cofounded Alnara (acquired by Lilly), and Axial (private). Companies co-founded by Dr. Westphal have developed and received FDA approval for important drugs, including the largest-selling heparin in the US, and a therapy for MS; and several experimental medicines: for cystic fibrosis (phase 3), for currently incurable cancers (positive pivotal phase 3), for serious inflammatory disorders (phase 2), and for serious neurological illnesses such as ALS, MS (both in phase 2), Charcot Marie Tooth (two programs in phase 2), and amyloidosis (positive pivotal phase 3). In addition, these companies have created substantial shareholder value and aggregate, sustained market capitalizations of over $14 billion. Companies co-founded by Dr. Westphal have created over 1,000 good jobs.
Dr. Westphal serves on the BIO Emerging Companies Section Governing Board, the Board of Overseers of the Boston Symphony Orchestra, and is a member of the Boston Commercial Club. He served on the Board of Fellows of Harvard Medical School for six years. Dr. Westphal earned his M.D. from Harvard Medical School and Ph.D. in genetics from Harvard University and graduated with a B.A. summa cum laude and Phi Beta Kappa from Columbia University. Dr. Westphal has been the lead or senior author on several patent applications and scientific papers in leading journals such as Cell, Nature and Nature Genetics. Dr. Westphal has been featured in the media in the past (but hopes to avoid being in the media in the future), including on '60 Minutes', CNN, an ABC News Special hosted by Barbara Walters and as the subject of a Fortune cover article.
Mr. Capello is the former Chief Financial Officer of Ortho-Clinical Diagnostics. Prior to his role at Ortho-Clinical Diagnostics, Mr. Capello served as Chief Financial Officer and Executive Vice President of Boston Scientific (NYSE: BSX) from 2010 to 2013. At Boston Scientific, Mr. Capello was responsible for the worldwide management of Boston Scientific's finance, information systems, business development and corporate strategy functions.

Mr. Capello joined Boston Scientific in June 2008 and served as Senior Vice President and Chief Accounting Officer until March 2010. Prior to joining Boston Scientific, he was the Senior Vice President and Chief Financial Officer with responsibilities for global finance and business development at PerkinElmer, Inc. (NYSE: PKI) from 2006 to 2008. Previously, he served as PerkinElmer's Vice President of Finance, Corporate Controller, Treasurer and Chief Accounting Officer from 2001 to 2006. Prior to his tenure at PerkinElmer, Mr. Capello was a Partner at PricewaterhouseCoopers LLP, both in the United States and in the Netherlands. Mr. Capello serves on the Board of Directors of OvaScience, Inc. (NASDAQ: OVAS) and is the Chair of the Audit Committee. Mr. Capello was also a member of the Board of Directors of Sirtris Pharmaceuticals, Inc. (NASDAQ: SIRT acquired by GlaxoSmithKline in 2008) and served as the Chair of its Audit Committee. Mr. Capello holds a B.S. degree in business administration from the University of Vermont and an M.B.A. degree from Harvard Business School. Mr. Capello is also a certified public accountant.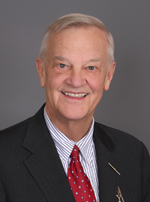 Peter Hutt is a Partner in the Washington, D.C. law firm of Covington & Burling specializing in food and drug law. Mr. Hutt served as chief counsel for the U.S. Food and Drug Administration (FDA) from 1971 to 1975. He is the co-author of the casebook used to teach food and drug law throughout the country. He has been a member of the Institute of Medicine (IOM) since it was founded in 1970 and currently serves on the IOM board on healthcare services. He was named by the National Law Journal as one of the 40 best healthcare lawyers in the U.S., and by the European Counsel as the best FDA regulatory specialist in Washington, D.C.
Mr. Hutt graduated from Yale College and Harvard Law School and obtained a master's degree in Food and Drug Law from NYU Law School.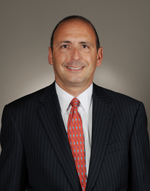 Mr. Kozin brings more than three decades of experience in strategy consulting and deep industry expertise advising biopharmaceutical, life sciences and med- tech companies. He is a Senior Advisor to L.E.K. Consulting, a global strategy consulting firm, and the former President of the North American practice, which he led for 15 years.
Mr. Kozin received his M.B.A. from The Wharton School and his B.A. from Duke University.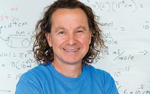 Nobel Prize in Chemistry focuses on ion channel mechanisms, the foundation of Flex Pharma's clinical approach to muscle cramping. He is also the recipient of numerous other scientific awards, including the 2003 Louisa Gross Horwitz Prize, the 2001 Gairdner Foundation International Award, the 2001 Perl-UNC Neuroscience Prize, the 2000 Lewis S. Rosenstiel Award for Distinguished Work in Basic Medical Science and the 1999 Albert Lasker Basic Medical Research Award. Dr. MacKinnon is a member of the National Academy of Sciences.
Dr. MacKinnon holds a B.A. in biochemistry from Brandeis University and an M.D. from Tufts University School of Medicine. He completed his medical residency at Beth Israel Hospital, Harvard Medical School, and postdoctoral work at Brandeis. He joined the faculty at Harvard Medical School before moving to Rockefeller in 1996.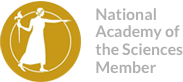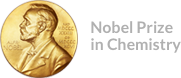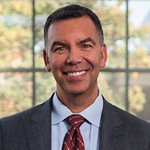 Mr. Perez joined Cubist in 2003, as Senior Vice President, Sales and Marketing and led the launch of Cubicin® (daptomycin for injection). He served as Executive Vice President and Chief Operating Officer (COO) for the company from 2007 to 2012 and President and COO from 2012 to 2014. Prior to joining Cubist, he served as Vice President of Biogen, Inc.'s CNS Business Unit from 2001 to 2003, where he was responsible for commercial leadership of an $800 million neurology business unit and from 1995 to 2001, held positions of increasing responsibility within the commercial organization.
Mr. Perez serves on the Board of Directors of AMAG Pharmaceuticals (NASDAQ: AMAG) and Cidara Therapeutics (NASDAQ: CDTX). He is a member of the Board of Trustees of the Dana-Farber Cancer Institute, Inc., the Board of Advisors of the Citizen School of Massachusetts and a Board member of the Biomedical Science Careers Program aimed at increasing the quality of a diverse workforce for the life sciences.
Mr. Perez received a B.S. in business from California State University, Los Angeles and an M.B.A. from the Anderson Graduate School of Management at the University of California, Los Angeles.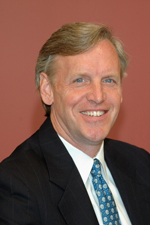 As a seasoned executive with more than 25 years of experience in the life sciences industry, Mr. Randle most recently served as President and Chief Executive Officer of GI Dynamics from 2004 to 2014. Previously, he served as President and Chief Executive Officer at ACT Medical. Prior to ACT, Mr. Randle was Corporate Officer at Allegiance Healthcare Corporation. He started his career at Baxter Healthcare, where he spent 10 years in various senior management positions.
Mr. Randle holds an M.B.A. from The Kellogg Graduate School of Management and a B.S. from Cornell University.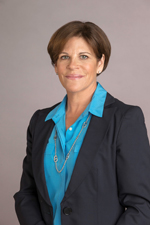 Michelle Stacy has served as a member of our board of directors since March 2016. As the former president of Keurig, Inc. and former vice president and general manager with Gillette/P&G, Ms. Stacy brings to the board of directors a wealth of experience leading consumer businesses and building global brands. During her five-year tenure at Keurig Inc., a division of Keurig Green Mountain, the company's revenue grew from $493 million in FY2008 to $4.3 billion for FY2013.
Ms. Stacy sits on the Board of Directors of iRobot Corporation, Coravin Inc., Young Innovations Inc. and the nonprofit French Cultural Center. Ms. Stacy is also a Director Advisor to The Cambridge Group (an AC Nielson Company) and is a professional speaker on leadership, innovation and growth. She received a M.S. in Management from J. L. Kellogg Graduate School of Management - Northwestern University, and a B.S. from Dartmouth College. We believe that Ms. Stacy is qualified to serve on our board of directors given her broad marketing, senior management and leadership roles in consumer companies.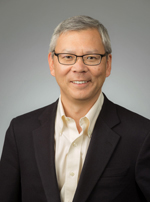 Dr. Roger Tung, Ph.D., is scientific Founder, President and CEO of Concert Pharmaceuticals. Before Concert, Dr. Tung was a founding scientist at Vertex, a pharmaceutical company, where he was employed from 1989 to 2005, most recently as its Vice President of Drug Discovery. Prior to Vertex, he held various positions at Merck, Sharp & Dohme Research Laboratories, a global healthcare provider, and The Squibb Institute for Medicinal Chemistry.
Dr. Tung holds a B.A. in chemistry from Reed College and a Ph.D. in medicinal chemistry at the University of Wisconsin-Madison.